Since its establishment in 1965, Aiden Co., Ltd. has always taken on innovative challenges in the FA field.
As a new business development, Shanghai, China office began operations in 2006, and Aiden Automation (Thailand) Co., Ltd. (AAT) in Bangkok, Thailand opened in September 2012.
AAT is taking advantage of many years of experience as an FA engineering trading company in Japan.
The main premise of our business is to be providing a strong bridge between high-quality machine manufacturers and end-users all over the world.
Our group will continue its efforts to offer a wide range of high-quality products with excellent partner companies to meet all demands from customers.
Junji Imamoto
President
Aiden Automation (Thailand) Co.Ltd.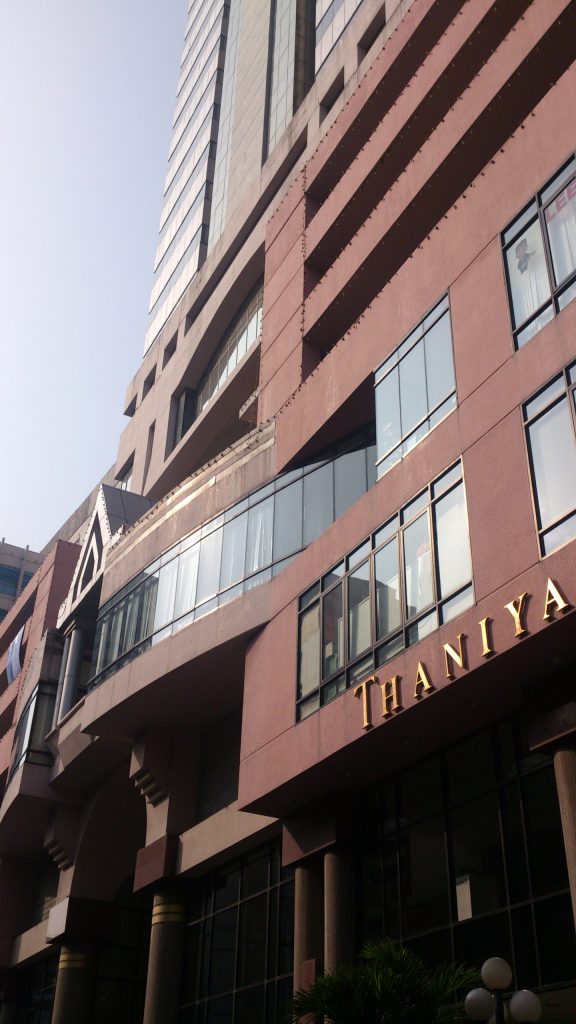 Company Profile
---
Company Name
Aiden Automation (Thailand) Co.,Ltd.
Representative
Junji Imamoto
Establish
September, 2012
Address
16Fl. Thaniya Plaza Bld.,No.52 Silom Rd., Suriyawongse Sub-disrict, Bangrak, Bangkok 10500 Thailand
TEL
+66(0)2-632-6728, 6729
FAX
+66(0)2-632-6727
Capital
THB4,000,000
Bank of Account
Mizuho Bank Bangkok
Bangkok Bank(Surawong)
Japan
---
Headquarter
5F, 1-1-9, Narihira, Sumida-ku,
Tokyo, Japan, 130-0002
TEL
+81(0)3- 5608-7690
FAX
+81(0)3- 5608-7697
China
---
Aiden Jing (Shanghai) Co. Ltd. is established as a 100%-owned subsidiary by Aiden Co. Ltd.(Tokyo, Japan) in 2006.
As a trading company (specialized in Factory Automation), we supply FA equipments, automated devices, control consoles, and etc. to our end-users and equipment manufacturers to fulfill their needs.